Sherburn's LGV is a leading provider of HGV training in Chesterfield, offering Category C and C+E HGV courses and Driver CPC. With a fleet of modern vehicles and experienced, polite, and professional instructors, you'll be in the best hands at Sherburn's LGV. Why not get in touch today to ask any questions you might have about HGV training in Chesterfield, or to get a free quote for your training?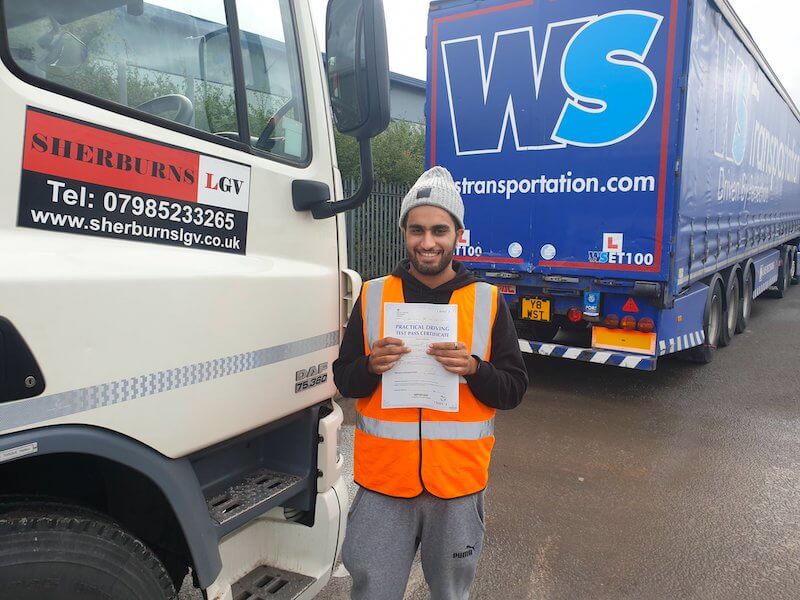 Princess Works, Markham Lane, Markham Vale, Chesterfield, England S44 5HS
Tuesday
8:00 am - 5:00 pm
Wednesday
8:00 am - 5:00 pm
Thursday
8:00 am - 5:00 pm
Welcome to WS Sherburn's LGV
We are an independent driving school based in Chesterfield (located just 2 minutes away from junction 29A of the M1 motorway). Our lead instructor (Paul Sherburn) is a member of the national register of LGV instructors, instructor number: 278. He is also an IAM member, and certificated to deliver SAFED (Safe and fuel-efficient driving).
With these qualities in mind, Paul now feels the time is right to deliver a new approach to large vehicle driver training. With all our courses a Safed and canbus driving style will be as standard, which is what today's blue-chip companies are trying to sustain and fundamentally the DVSA examiner will also be assessing you on.
For HGV (LGV) courses we include digital tachograph training. This includes manual entries, drivers hours, and the working time directive. This will prepare you better for employment, which we have connections and quality advice in.
Join the fast lane!
With our HGV (LGV) training in Chesterfield, it usually takes 18 to 20 weeks to go from applying for your provisional to getting your Category C HGV licence. If you progress to Category C+E (articulated), it's around 24 weeks in total. You'll be driving like a pro in no time!
We will help you every step of the way just give us a call today to discuss your training needs. When you receive your Provisional Licence we can take you on an assessment drive to make sure you are happy with our services. We look forward to meeting you.
The WS Sherburns LGV Team.